The last few years have seen a growing interest in Youtube and other video-sharing apps. Instead of blogs or written updates that are published regularly on websites, most people choose to go interactive and shoot videos to communicate and engage their audiences.
Businesses can also take advantage of making the switch from blogging to vlogging with some help from experts in corporate video production in Australia. By producing content that is appealing to your target audience, you can effectively promote your brand and your products and keep clients hooked.
Vlogging for business
Vlogging for business almost has the same principles as personal vlogs. As a medium for communication, they may have various intents, including to inform, to entertain, and basically, to open opportunities that will allow the vloggers to reach out to their target audience. In the case of businesses, those are their prospective customers. When you let an expert in corporate video production Australia manage your business vlogs, the aim should be clear. For business vlogs to be effective, each upload should be informative delivered in a direct and focused manner.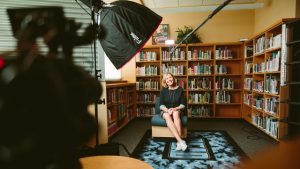 Given the limited span of attention, vlogs need to be short and sweet. It takes real skill to do that. To convey a message in this fast-paced world that social media has clearly taken over, your trusted corporate video production Australia must create easily consumable content.
As with a very informative and engaging blog, your business vlog must also be presented in many creative ways. You cannot always feed your audience with product reviews all the time. They will get tired of it. Production value has so much to do with how effective this marketing strategy would be. That's why you need to get assistance from a production company in Australia to be sure that you are on the track with your business goals and ideals.
Earn the rewards
Vlogging for business can be fruitful. But that's only if you continuously come up with innovative ways to present your business in video production. Reworking your marketing strategies every now and then while keeping abreast of the changing times are keys to success. There are so many benefits from having that formidable presence in the online marketplace. But you have to stand out to be recognized and earn the rewards.
Corporate video production should not be just about promotion, branding, or selling. It must be tastefully done to really be ahead of your game.